Markham interviews Mark Winfield, professor of environmental studies, York University about the Canadian government's new emissions reduction plan, released March 29.​
---
How the war in Ukraine will shape Canada's energy policy
Markham interviews Mark Winfield, Professor of Environmental Studies, York University, about his op-ed, "How the war in Ukraine will shape Canada's energy policy — and climate change" on The Conversation website.
---
Can Ontario ditch natural gas to generate electricity? No, says IESO, but it's complicated
Markham interviews Prof. Mark Winfield, professor of environmental studies, York University, about the new study from Ontario's Independent Electricity System Operator, "Decarbonization and Ontario's Electricity System Assessing the impacts of phasing out natural gas generation by 2030."
---
Markham interviews Prof. Mark Winfield, York University, about his oped, "Canada's federal election made big strides for climate and the environment."
---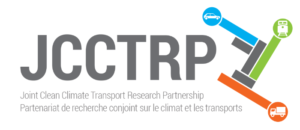 JCCTRP Webinar: Comparing Low-Carbon Urban Transport Policy in Montreal, Toronto and Los Angeles Preliminary Findings
https://uqam.ca.panopto.com/Panopto/Pages/Viewer.aspx?id=ef9b722a-ca47-4fab-818b-ad6b000eb5d1&start=0
Mark Purdon, Université du Québec à Montréal (UQAM)
Mark Winfield, York University
In this webinar, we investigate the politics of technical capacity for climate change policy by reporting on the role of techno-economic modeling in efforts to decarbonize the transportation systems of major metropolitan areas in North America. It draws on over thirty key informant interviews with transport policy and modeling experts in Montreal, Toronto and Los Angeles over 2020-2021. While in different countries with different political conditions, Canada and California have pursued cooperation in various areas of climate policy, including in the transportation sector. Municipal governments in all three metropolitan areas have also made significant commitments to the decarbonization of their transportation systems. Such comparison allows us to evaluate the relative impact of different technical capacities and institutional requirements for decarbonizing transportation systems.
California in particular is recognized as a global climate leader, possessing high levels of technical and institutional capacity for climate policy. But concerns have been raised about the extent to which its technical and institutional capacity can be replicated in other jurisdictions. There are also concerns about the effectiveness of California's unique approach to the decarbonization of the metropolitan regional transportation systems. Under the Sustainable Communities Act (SCA), metropolitan regions in California must adopt "regional climate plan targets" that require reductions in greenhouse gas emission per vehicle miles traveled. The SCA also requires sophisticated transportation modeling exercises to demonstrate conformity with these targets. This builds on set of US federal-municipal institutions, regulatory requirements and financial incentives for reducing regional atmospheric pollution constructed around Metropolitan Planning Organizations (MPOs).
About the JCCTRP: This webinar is part of a series by the Joint Clean Climate Transport Research Partnership (JCCTRP). The JCCTRP is an interdisciplinary and transdisciplinary research partnership focusing on issues related to transport and climate policy in Quebec, California, Ontario and Vermont, with an emphasis on transport and energy system modeling. The ultimate goal of the JCCTRP is to identify technical, economic and political factors shaping the potential for environmentally effective, economically efficient, and politically viable low-carbon transport and climate mitigation policy. The JCCTRP Secretariat is located at the École des sciences de la gestion at the Université du Québec à Montréal (ESG-UQÀM) and the partnership is supported by the Social Sciences and Humanities Research Council of Canada (SSHRC) and other organizations. For more information visit our website at www.jccctrp.org.
---
Mark Winfield directs a York program in sustainable energy. We talk about it and affordable alternatives (i.e. not nuclear), and the politics of adopting it in time. You can watch this series (or listen to them as audio podcasts) on our website, then discuss on the comments column: https://tosavetheworld.ca/298-sustainable-energy/#comments. If someone replies to your comment, we'll let you know.
---
---
Energi Talks - Episode 23 - Ontario's broken electricity system
Markham interviews Prof. Mark Winfield, an expert in sustainable energy and environmental policy, about the crisis in Ontario's electricity, including the absence of provincial government climate and energy policy.
Journalist Markham Hislop interviews leading energy experts from around the world about the energy transition and climate change.
---